Window Replacements Near You
Double glazing is an effective method of heat retention, which means that the glazing is a huge conductor of heat. With a sealed air pocket between two panes of glass, these windows create a barrier between the cold outdoor weather, reducing heat transfer. At Warwick Window Repairs, we don't install an entirely new window profile, but instead, we offer window replacement services surrounding the Warwickshire area. Being able to replace the glazing within your home means that you can get all the double glazing benefits without needing to install an entirely new window.
It may not appear obvious that you need a window glass replacement. Still, it most definitely can affect the quality of life within your home. Glass can become damaged, cracked and chipped, leading to your home becoming colder and ineffective. However, at Warwick Window Repairs, we provide a double glazing window replacement service that offers the best long-term solution.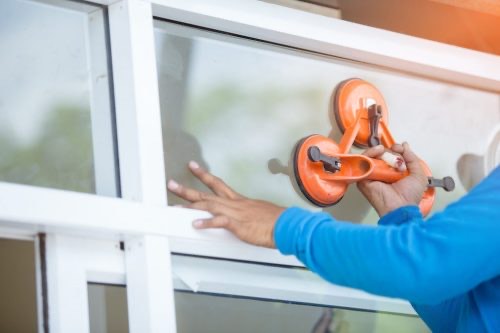 Double Glazing Benefits
Energy Efficiency
Have you felt that your energy bills are getting too high? If so, you likely need a window replacement. By replacing your glazing, your window will be able to work to the very best of its ability. Older and more updated windows cause your air conditioning or heating systems to work harder to keep your home at a suitable temperature. At Warwick Window Repairs, we can help your property retain heat easier and stop the air from escaping outside – leaving your home at the perfect temperature. Due to our replacement windows' added energy efficiency, you will begin to rely less on your central heating, saving you money on your energy bills every year!
Noise Reducing
Our high performing window replacement glazing successfully blocks unwanted street noise, loud weather and even noisy neighbours! Your home can become more peaceful and private with the knowledge that you are separated from all the outside commotion. Discover more at Warwick Window Replacements and explore how to absorb sound waves before entering your home.
Cost Effective
Did you know that replacing just the glass inside your window is more cost effective than buying and fitting completely new window frames? With an improved insulated home improvement service, you will rely less on your central heating and lower annual energy bills. What more could you want than a window replacement that provides you with a long lasting investment?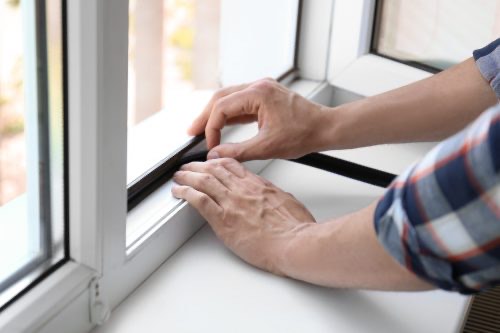 Why Choose Warwick Window Repairs?
At Warwick, we have had over four decades of experience of window repairs and replacements to ensure that our valued customers are getting the best high-quality window replacement service. Our team are trained in repairing and replacing window frames which will help improve the performance of your property whilst providing unrivalled levels of security and protection. One of the main reasons we stand out in the home improvement industry is our customer satisfaction which has earnt us a positive reputation and the utmost respect.
We are a trusted member of FENSA, which means that we are highly assessed and certified, which means that we meet the latest industry standards. We ensure that all your preferences are met to your desires and that you can feel comfortable within your home – our window replacements can help you achieve this.
Window Glass Replacement at Warwick Window Replacement
Are you interested in our window replacement services? Discover our online quoting engine, which is quick and easy and will generate a price that is completely bespoke to your requirements. As a FREE service to use on all devices, enter your specific details and specifications – then we can begin your project.
Otherwise, for further questions and queries about our window replacements, use our online contact form or give us a call on 01926 497 645. We offer window glass replacement services around the Warwick, Royal Leamington Spa, Solihull, Kenilworth, Wellesbourne and Warwickshire areas. We look forward to hearing from you and upgrading your double glazed windows soon!
Categories: Warwick Window Repairs