Window Glass Replacement Near Me
At Warwick Window Repairs, we offer a couple of ways to fix your double glazing. It's essential for maintaining the thermal performance and reducing the risk of condensation – we can fix any double glazing with chips and dents inside to restore them to their original appearance along with their hardware.
We also offer window glass replacements for double glazing. There are various ways to repair double glazing without replacing the entire window frame. Rely on us to carry out a high quality repair service.
Contact our team for more information on our range of services. Otherwise, you can head over to our sister company, Warwick Glass which provides homeowners with the highest quality replacement windows and doors.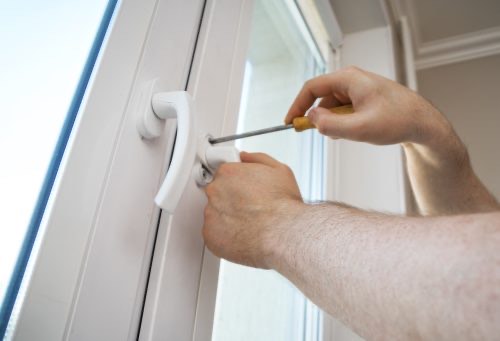 Benefits of Window Glass Replacements:
At Warwick Window Repairs, we offer you a window glass replacement without the added stress and anxiety. As a company, we know that you have busy lives and don't want to wait around for long periods; this is why we make the process as smooth and swift as possible.
Below are a few more reasons why our repairs can benefit you and your home:
By replacing the glass rather than the entire window, you can save money! Replacing the glass inside your window is more cost effective than buying and fitting entirely new frames. Additionally, because your home is better insulated, you will rely less on your central heating, lowering your energy bills every year! Your brand new windows will not just be energy efficient, but they are a long term investment for you too. Simply perfect.
High performing glass can block out unwanted external noises to make your home more peaceful and private, ideal for busy homes living in a built up area. Energy efficient window glass replacements can absorb soundwaves before they have even tried to enter your home.
If your windows have any cracks, damage or warps, our service can include fixing draughts, mending dents, and improving overall performance. Even your window locks can be repaired by a durable, high security replacement, too – we want to make sure that you are getting the very best service for your windows.
Additionally, a new window glass replacement can make a huge difference in letting the sunlight flood into your home. Our replacement panes let in more light whilst minimising the glare and intense heat, leaving you with a cosy and comfortable interior temperature all year round. Their insulating properties help stop your room from getting too stuffy in the summer months – what more could you want from a window glass replacement?
Keep the original style of your installation and add modern benefits by replacing your double glazing. Installing a new window glass replacement means that you can make your window more secure, efficient and weatherproof.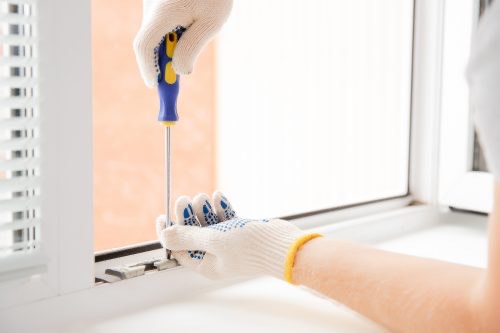 Why Choose Warwick Window Repairs?
Our expert team of installers has over four decades of experience ensuring that our customers get the highest quality window glass replacement service. All of us are trained in repairing and replacing frames to help improve the overall performance of your property and offer unrivalled levels of protection.
It's vital that when your window breaks, you want it to be fixed as quickly and efficiently as possible. Our window glass replacement service is prompt, professional and cost effective to give all homeowners the best piece of mind. Whatever your windows' style or period, we can cater to all types – no matter the situation.
One of the main reasons we have lasted in the home improvement industry is our customer satisfaction. With incredible craftsmanship, we have earned the trust and confidence of our customers, respecting homes throughout the area.
Additionally, our great reputation is highlighted through being members of FENSA. We are assessed and certified to meet the latest industry standards. We work to the best level to ensure that your requirements are being met to your preferences. Due to being a family run business, we want you to feel comfortable in your home, and our window glass replacements can help you do just that.
Your Window Glass Replacement Service
Are you interested in our window glass replacement service? Discover our online quoting engine today, an easy and simple online tool to generate a bespoke price for your requirements. FREE to use on all devices; enter your details and specifications to get your project started!
Otherwise, you can use our online contact form or call us directly on 01926 497 645. We look forward to speaking with you soon and helping you with your window glass replacement.
Categories: Warwick Window Repairs
Tags: bespoke glazing repair, double glazing repairs warwickshire, hardware repairs Warwickshire, noise reduction, Window and Door Repairs